Parents are most important part of a person's life. Only they are sacrificed all the luxury and dreams to give us a better life. They always trying to give us more than better life which life they lead. Instead of giving so much love, care and a bright future, they do not have any kind of demand.
But at the stage they won't be able to do anything. At that time we need to take care of them. But do you take care of your parents as much as they deserve? We need to reverse the child and parents role. Its our turn to take care of them. They do not feel lonely and uncomfortable we have to make sure about that.
In that certain age we have to prepare ourselves to help them. Here are some tips on how can you support your parents when they get older.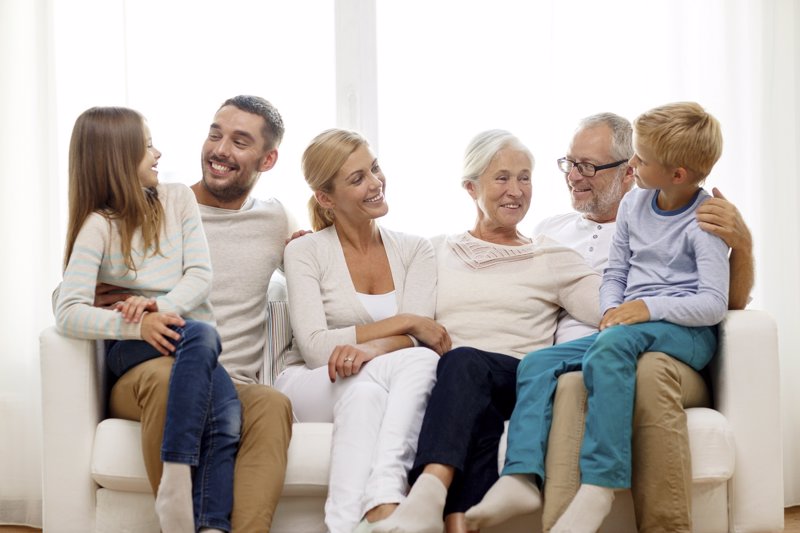 Arrange a Family Meeting With Them
In this modern era, we can  always connect with our friends and family by computers, mobile devices. Talking via phone, email or video chat etc. it's just a virtual connection. But it's not enough because it cannot provide the true emotion.
So it's better to organize a family get together or meeting with your parents and siblings from your busy life, and discuss about their situation and feelings as well as your. You will talk about current well-being of your parents, their plans and hopes, their financial resources, and how you can take care of them.
Find Out Their Needs and Wishes
During the discussion, try to find out what your parents want in their aging life. Do they want to live alone in their own home or move closer to their child. Or will they need to better served by an assisted living residence or a nursing home?
Try to give priority of their choices. But which one is better for them make sure about before. Also you and your siblings should observe your parents present health condition. If they want to live independently, while their health condition is bad, for their own good you should not allow them to do it.
The Senior Care and Housing Options
In this modern era might be your parents quite independent, but chances are they will need that long-term care one day.
There are various types of long-term care solutions, support from assisted living communities to in-home aid. Depends on your resources, and your collective wishes, making the best choice to your parents health needs.
Keep in mind that Your parents sacrificed everything  to provide your good education and helped you achieve an established career. Even They have spent all their savings for you.
Now you have to take care of their financial expenses. You have to pay all their bills, insurance, and medical care because they can no longer works and earn for themselves.
Either keep them with you or giving any care home, you need to arrange all their costs. You go offer them some money before, so that they can pay to things and necessities by themselves. Maybe they feel odd to ask money from you but you need to give them.
Joining any events with them such as, concerts, theater, community festivals, comedy, and other social activities. Can be these are best enjoyed moment to your aging parents. If your parents wants to go with you, they may have a chance to do things they could never do alone.
Which things your parents has liked in the past start with them. Discover some doing your online research  and offer to get tickets and transportation arrangements.
Teaching Your Aging Parents to Use Technology
A computer or a mobile with a camera can be a bridge to anyone in the family. Even your aging parents if willing can be learn who has before never touched a computer.  If they can't find something what they wants, they can uses Google.
If you are not good at teaching, perhaps your children can teach their grandparents to use technology. By this they can spend their time very well.
Support Your Parents Emotionally
Last one, maybe it will not be big talk that, our parents were support us mentally and emotionally in every critical time in our lives.
So, we have to stand beside them to provide the emotional support that they need, in their aging life. If they are feel lonely cheer them up. Relieve them of their strong pressure.
It is never easy to see your parents growing older. As they age, it's essential to take even closer care of them, to ensure they get the care they need. Help make their golden year fun by having frequent touch. Make sure they have access to activities. Like walking, painting or being with a beloved pet.
Their undivided love and support helped make you the strong adult you are today. To help them remain healthy, mentally sharp, socially involved and happy, take care of your parents like they are always taken care of you.